The Chorus of East Providence was incorporated as a Rhode Island non-profit organization in September 2007 and is now designated as a federal 501(c)(3) tax-exempt organization.
Photos courtesy of Richard Boober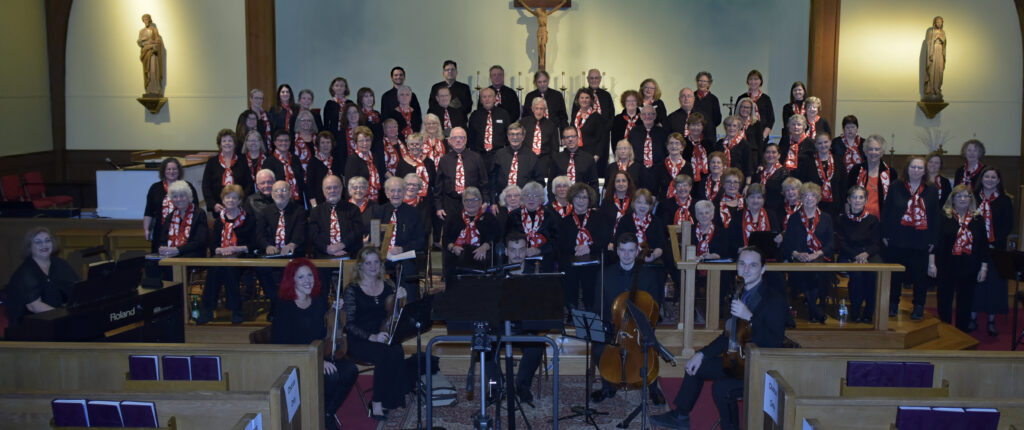 Our Mission: to educate our members and the public about music and choral singing while fostering an appreciation of music by all, enhancing the cultural life of the community.
Beth Armstrong, Music Director
Beth Armstrong, Music Director of the Chorus of East Providence, is also currently serving as Interim Music Director at First Unitarian Church of Providence. Recently retired as Music Director for the Greater Tiverton Community Chorus, Beth conducted the Suncook Valley Chorale in Concord, New Hampshire, the Rhode Island Feminist Chorus, the Summer Chorus, and Voices of Hope. She taught music in public schools in New Hampshire for twelve years, conducting middle and high school choruses, teaching general music, and directing musical theater productions. She also served as Music Director for the Unitarian Universalist Church in Concord, New Hampshire, for 16 years. Beth taught at the Music School of the Rhode Island Philharmonic and at Roger Williams University, the latter for 14 years. As a performer, Beth sang in the Concord Chorale for 27 years, the Providence Singers for 5 years, and the First Unitarian Church choir for almost 20 years. She founded and sang in a woman's a cappella ensemble, femme m'amie, for 10 years, making 3 CDs and touring extensively in New England and beyond. Beth is a graduate of Tufts University and pursued a Master's degree in Music Education at the University of New Hampshire. She is married to Stewart Armstrong, mother of two, and grandmother of 6.
Victoria Lambrozo, Collaborative Pianist

Vickie is thrilled to be returning to COEP as our collaborative pianist! Victoria received her Master of Fine Arts degree from Odessa Conservatory in Ukraine. After arriving in the United States, she performed extensively as a soloist and as an accompanist, working as Musical Director for Arts Alive!, while continuing to teach piano. Victoria maintains a private piano studio in Barrington, and is also on the faculty of Roger Williams University. Her students are among international and regional competition winners, successfully performing on world renowned stages such as Carnegie Hall and the Shalin Liu Performance Center.